CYA-21-67-01
2-port junction systems, Y-junction, M12 x 1,
suitable for encoder WDGA CANopen with connector CB5/CC5.
2 female connectors, 1 connector
Construction
Y-junction, M12 x 1
Termination by
2 x female connector, 1 x connector
Finish of contact
gold-plated
Protection
only when mated max. IP67
Order number(s)
Customs tariff number:
90319000
Country of origin:
Germany
All dimensional specifications in mm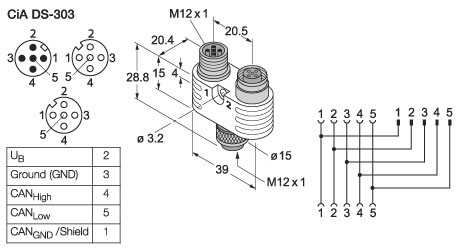 For further information please contact our local distributor.
Here you find a list of our
distributors worldwide
up