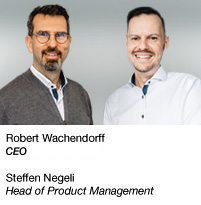 Dear business partner,
dear prospective customer,
with the content of our homepage we would like to give you an insight into our capabilities as well as our product portfolio.
We would also like to encourage you to get in contact with us yourself - person to person!
We will listen to you attentively and will critically examine the situation. We will then act accordingly.
In this way we will come up with the optimal solution for you: a device from our comprehensive standard range of encoders and its numerous options or a specifically designed encoder. We would be pleased to develop with you in the shortest time possible a solution that answers your specific application requirements. We already have more than 2000 customer solutions in use worldwide. We are the experts.
We will tap the full potential of our creative design capabilities and focus our team and technology on your task. Your application will determine the outcome: incremental or absolute encoder, optical or magnetic encoder, either as rugged industrial component with the appropriate accessories or as an intelligent comprehensive system solution.
During the production we place great emphasis on precision. This gives you the security of absolute quality 'Made in Germany'. This is also why we offer a 5 year worldwide warranty!
The world of automation is in a state of flux. We are the pulse generator for the technology of tomorrow.
Please give us a call. We are sure that our personal advice will be a source of inspiration to you.
We are looking forward to hearing from you - by phone, fax or e-mail - or even in person!
Yours sincerely,
Robert Wachendorff
Managing Director
up