WDGA absolute encoder
Robust and durable, state-of-the-art technologies
We place the greatest valueon robustness, longevity and the use of state-of-the-art technologies. These are the parameters that distinguish our developments, as with the WDGA series absolute encoders.
As far as Wachendorff is concerned, only a magnetic solution is good enough to meet these fundamental requirements, both to determine the number of steps (single-turn) and for the revolution counter (multi-turn).
The WDGA series magnetic encoders are considerably less sensitive to vibrations which constantly occur in machines and systems than in the case with optical absolute encoders with a drive unit.
Despite their compact design, the WDGA encoders outperform optical systems with drive technology by a high factor.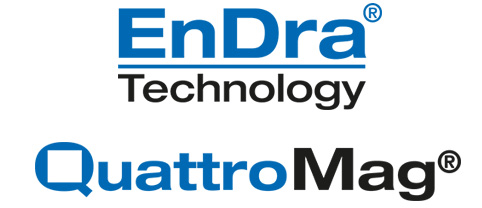 High-precision and highly dynamic
Wachendorff's patented technologies, QuattroMag® for the single-turn range and EnDra® for the multi-turn range, deliver several million revolutions without overflow, with a maximum single-turn resolution of up to 16 bits and a measurement accuracy of +/- 0.09°, coupled with an excellent dynamic range of 50 µsec.
Thanks to their new high-precision and highly-dynamic technologies, these very robust absolute encoders with magnetic scanning allow for use in areas where the only option before were absolute encoders using the optical principle.
World record holder:
the most compact encoder with connection housing
We have achieved the world's most compact axial and radial design with the WDGA 58F design. This gives valuable savings in installation space. The extremely high bearing loads guarantee a long service life and high stability.
In addition to its outstanding mechanical properties, we use the latest electronic components and – it goes without saying – the latest communication and encoder profiles
Used across all industries around the world
Wachendorff's WDGA series of absolute encoders are used worldwide in wind turbines, mobile work machines, medical equipment, cranes, packaging or filling machines and even in aircraft.
up