WDGDS10021
Torque support WDGDS10021
for hollow shaft encoder WDGA 36E with hollow shaft (blind) Ø 6 mm.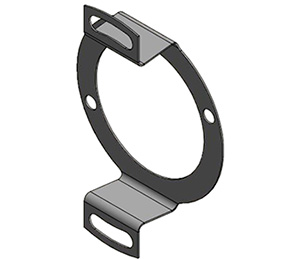 Compensation
axial ±0.2 mm
radial ±0.1 mm
Material
Stainless springsteel
Fixing
Screws for fixing to the encoder are enclosed.
Screws for fixing to the machine are not supplied.
Order number(s)
WDGDS10021
Torque support
All dimensional specifications in mm
For further information please contact our local distributor.
Here you find a list of our
distributors worldwide
up