WDGDS10020
Torque support WDGDS10020
Torque support for hollow shaft encoders and end hollow shaft encoders
(all types, except WDGA 36E, WDG 40E, WDG 100G).
Compensation
axial ±9°
radial ±30°
Material
Aluminum / stainless steel
Fixing
Screws for fixing to the encoder are enclosed.
Screws for fixing to the machine are not supplied.
Order number(s)
WDGDS10020
Torque support
Customs tariff number:
90319000
Country of origin:
Germany
All dimensional specifications in mm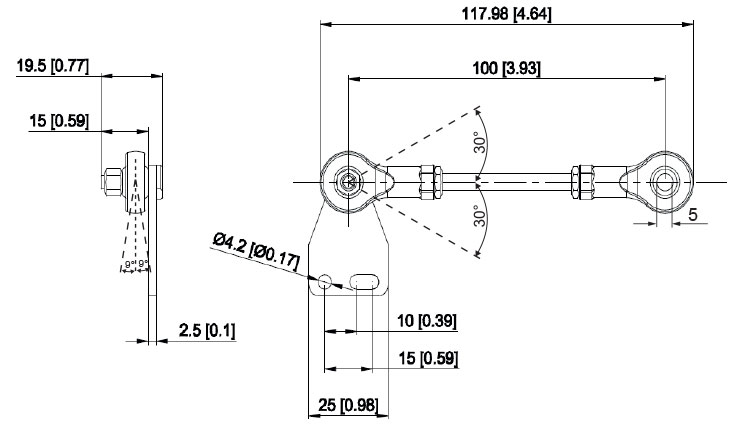 For further information please contact our local distributor.
Here you find a list of our
distributors worldwide
up