MRA500NG
Measuring wheels MRA500NG

Circumference 500 mm,
Surface finish: Synthetic (pimpled Polyurethan)
Fields of application: rough textiles, carpet, cable measuring, fleece, paper, pasteboard, wood, plastic.
For encoder with shaft Ø 10 mm or Ø 12 mm.
Surface finish
pimpled Polyurethan
Moment of inertia
15.5 x 10³ gcm²
Wheel body material
Aluminum
Operating temperature
-30 °C up to +80 °C
Order number(s)
MRA500NG10
Measuring wheel, bore-hole Ø 10 mm
MRA500NG12
Measuring wheel, bore-hole Ø 12 mm
Customs tariff number:
90319000
Country of origin:
Germany
All dimensional specifications in mm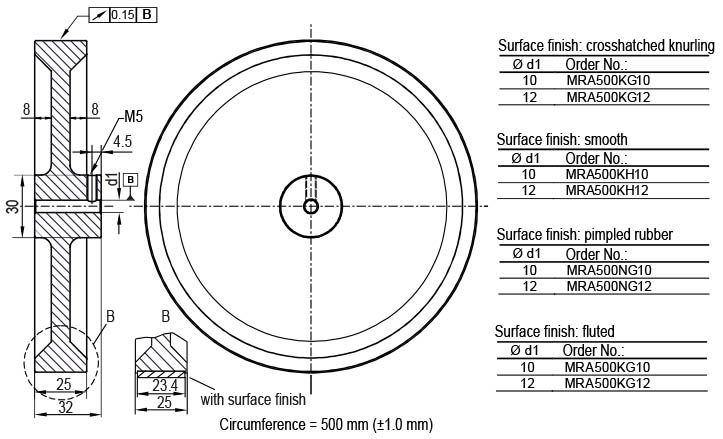 For further information please contact our local distributor.
Here you find a list of our
distributors worldwide
up